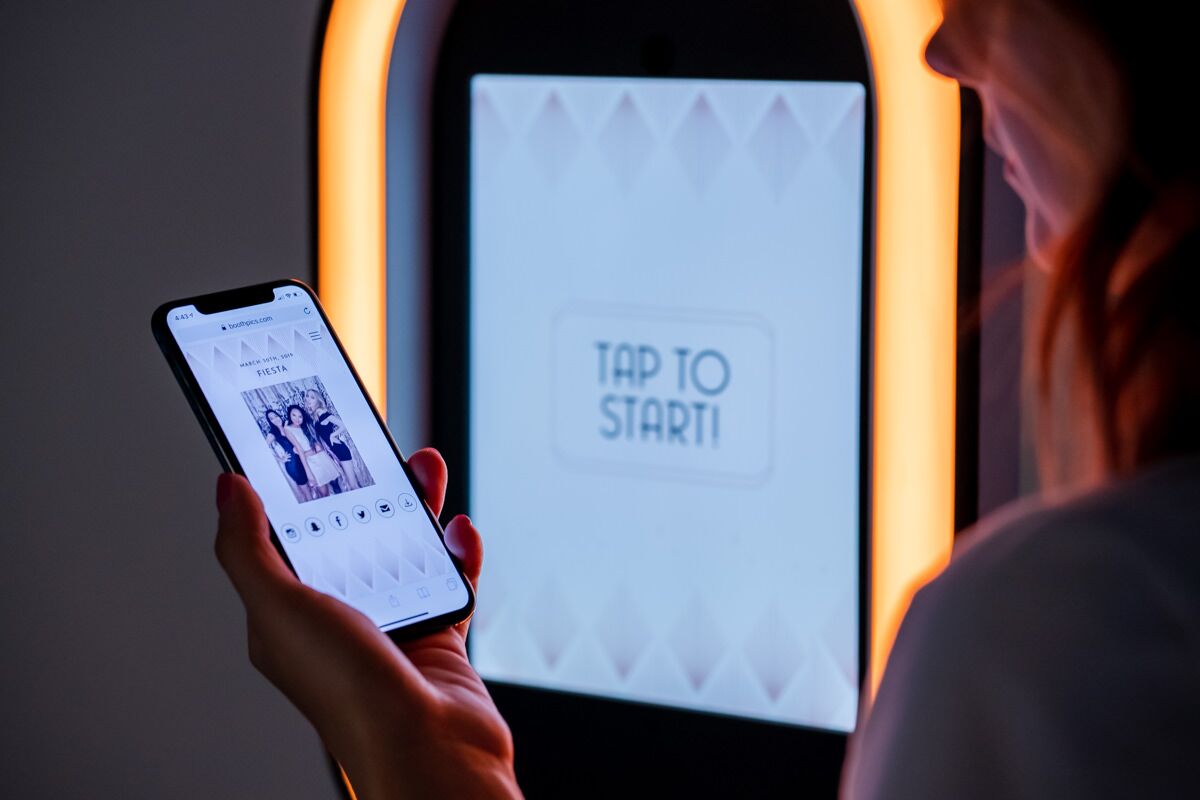 The Photo Booth Software That Can Take Your Booth to the NEXT LEVEL!
If you're using an iPad-based Photo Booth, such as our Salsa Photo Booth, you know that there's a sea of photo booth software options to choose from.
While we may be biased, there's no denying that our Salsa Photo Booth Software is an incredibly powerful app that takes your photos to the next level.
Today, we're going to be going into a bit more detail about the power of the Salsa Photo Booth Software and what it can do for your iPad-based booth.
Unlimited Events and Captures
Whether you have two bookings or two hundred bookings in a month, with the Salsa app, you're covered! There's absolutely no limit to how many photos can be taken or how many events it can be used for.
Cloud Syncing
Do you have multiple booths and attendants who man the booths? Do you want to be able to change things from the office?
You can!
The Salsa app is 100% compatible with the cloud, allowing you to make any changes while you're away from the booth or on the go.
Photos and GIFS and Boomerangs, Oh My!
Whether you want your guests to be able to capture pictures, GIFs, Boomerangs, or videos, you're covered!
The Salsa Photo Booth software allows you to do all of them and even lets you use filters 😉
Unlimited Emails, SMS, and AirDrop
If you want your guests to be able to send their pictures, videos, GIFs, and more to themselves via-email or SMS, that's covered too! And since it's unlimited, you don't have to worry about additional costs for large events.
Don't have WiFi or cellular data on your iPad? No worries, the app also includes offline queuing. Otherwise, for those Apple users out there, the Salsa app includes AirDrop functionality!
Analytics and Marketing
We've talked in-depth about the importance of marketing your booth and collecting analytics and client information. 
You can check out one of those articles here.
The Salsa Photo Booth app will allow you to see how many people used the booth, how many emails were sent, and collect guest information for future marketing purposes. This can turn your memory-making machine into a legitimate marketing tool.
And beyond just collecting user data, you can also customize the start screen of the booth to market your business or show off your sponsors. Combine this with a sleek vinyl wrap and your booth will stand out like no other!
Salsa Photo Booth using the Salsa Photo Booth Software
Live Gallery and Overlays
All images taken with the booth also get uploaded to a live gallery where you and your guests can see all of the amazing moments captured at your next event.
And if you want to really stand out, you can create custom overlays that will help market your booth with guests share their images.
Plus vs. Pro
All of the above features come with the standard Plus version of our Salsa Photo Booth app. But, if you're looking for more features, our Pro version has even more.
Things such as ...
Dropbox Integration
FTP Integration
Surveys
Disclaimer Text
Green Screen
Face Effects
Conclusion
While we may be biased, we truly aspire to create the best photo booth software / app out there to help make your dreams into a reality.
If you have questions or would like to schedule a demo with one of our photobooth strategists, you can do so here!
---
Want to learn more tips and tricks on how to have a successful photo booth business?
Check out our other blog posts and our 26-Episode Video Series where you can hear from real PBSCO Photobooth owners on how they've led their businesses to success!