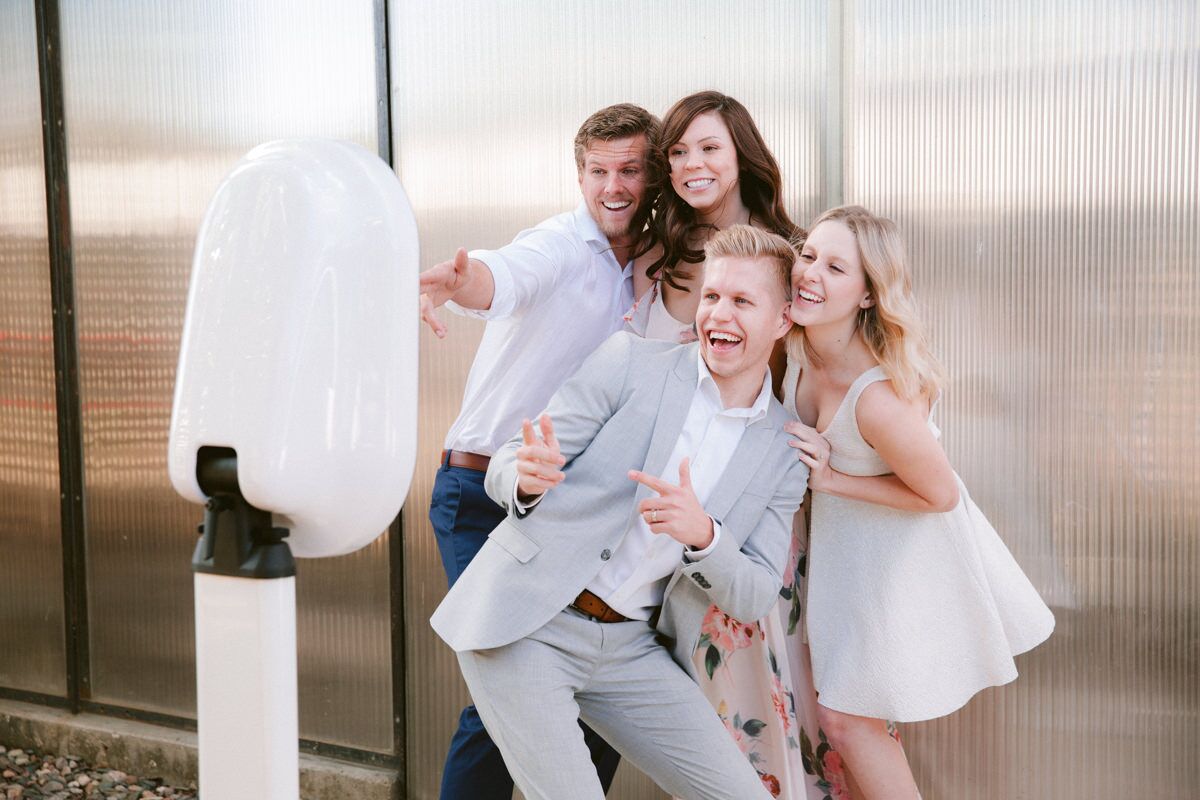 Guarantee 5-Star Reviews With These Foolproof Strategies
One of the most important aspects of any business is customer service - after all, without customers you have no business.
With your photobooth business it's no different.
Today I'm going to be sharing some tips and tricks that will help ensure nothing but five star reviews for your company and hopefully give you some ideas that you may have never considered.
Ready? Let's get started.
Why is Customer Service Important?
Take a minute and think about some of your favorite companies. Why are they your favorite companies?
I'm almost certain that a huge reason is because of the customer service that they provide and that you feel like a valued customer, right?
I know that some of my favorite companies - Apple, Nordstrom, and American Express to name a few, are not only my favorites because of the products and services that they offer, but rather the experience that they provide.
When you have an amazing experience, you're a happy customer, but more importantly you're likely to be a repeat customer.
Not only are you likely to be a repeat customer, but you're also more willing to pay more for the products or services that you're purchasing.
Why?
Because you know that behind the higher cost there is an additional value of an amazing customer experience.
What Are Repeat Customers?
Well, I think it goes without saying that repeat customers are customers that keep coming back to you.
Repeat customers are an invaluable part of your photobooth business.
If they continue to come back time and time again, they're helping support you and your business and often times will also recommend you to their friends and family - hello free exposure!
Not only that, but the more repeat customers you have, the more stable your business becomes.
You KNOW that they will come back and often times, especially with schools and corporations, you're likely to have multiple events booked out months in advance. 
How Do I Gain Repeat Customers?
As I mentioned, repeat customers are invaluable and as such it's incredibly important that you gain and retain them.
But how can we do this?
This is where amazing customer service comes in. The better your customer service and the better their overall experience is with your photobooth company, the more likely your customers will come back.
You must make your company stand out from the rest and it's often a lot easier than we think.
One way to easily stand out from the crowd is to under-promise and over-deliver. 
For example, if you tell a client that you'll get their gallery back to them in 3-5 days, try to do it in 1-2 days.
Why?
The customer was expecting a longer wait time, but since you got it back to them sooner they'll see that you truly care about the customer experience and care about your work.
You could even spice things up when you deliver their product by saying something like, "I was so excited to review your images that I was able to get them back to you sooner!" Again, this reaffirms the customer's belief that you love what you do.
After all, who doesn't like when things are delivered sooner than you expected? 
Photobooth Attendants
I know that many of you may not have photobooth attendants in the beginning when you're just starting out, but as your company grows it'll be impossible to be in multiple places at once - you're just one person!
Eventually you'll probably want to hire photobooth attendants, but as they'll be representing your company there are some limits that you must put in place.
Let's switch things around - you're at an event and there's a photobooth, fun! But, the photobooth attendant is on their phone, drinking or eating, or otherwise looking uninterested.
How likely are you to approach that person and take photos with your friends? Probably not very likely, right?
It's important to be approachable, but not overwhelming.
Treat others how they want to be treated.

                               - Nic Bernardo from Box of Cheese
Nic Bernardo has a fun twist on the age old "golden rule."
Like I said, it's important to be approachable, but not overwhelming. For example, if someone seems shy, don't be overbearing, if someone's very extroverted, you can be more extroverted with them.
Treat others how they want to be treated. Doing so will impress the people at the event and first impressions are key.
Don't forget, how you treat and react to kids is also more important than you might think. Kids have parents after all, and you never know if they're watching and might be considering you for their next event!
Retaining Repeat Customers
Alright, you've worked hard to get your repeat customer and maybe they've booked a couple of events with you.
This doesn't mean you stop providing excellent service, it's actually the opposite; it's time to go above and beyond!
As I mentioned, repeat customers are important because they often mean more guaranteed events in the future and once you have a few you've done the hardest part.
Now, it's time to retain those customers.
Everyone likes feeling appreciated and your customers are no different. Sending out cards on holidays or offering small gifts (Gift cards, discount codes, etc) will show your customers you're thinking of them and that you appreciate their continued loyalty with you, but also remind them that you exist and offer a reason to come back.
You could even go as far as offering one free event for every five events that they book with you. While you're going to be working one event for free, it's going to guarantee to you five other events, events in which they may not have considered booking you in the first place. 
---
Want to learn more tips and tricks on how to have a successful photobooth business?
Check out our other blog posts and our 2018 Booth Summit videos where you can hear from real PBSCO Photobooth owners on how they've led their businesses to success!