18 Amazing Parts of Owning a Photo Booth Business
It doesn't matter if you're interested in starting a business, or if you're a long time expert.
These are just some of the things that make this industry so amazing. 
1. You can take your business on the road! Want to work in Italy for a couple of weeks? Book a couple gigs for destination weddings. You can do it!
2. A full-time booth owner can work 20 hours a week and still make six figures a year.
3. You set your schedule. Want to work at 2 AM? You can book a six-hour gig that pays $1,300 by reaching out to people at 2 AM.
4. Nobody has more fun than a photo booth operator. Seeing people happy is one of the best parts of the job. 
5. Only 50% of weddings currently have photo booths, which means there is space to grow like crazy.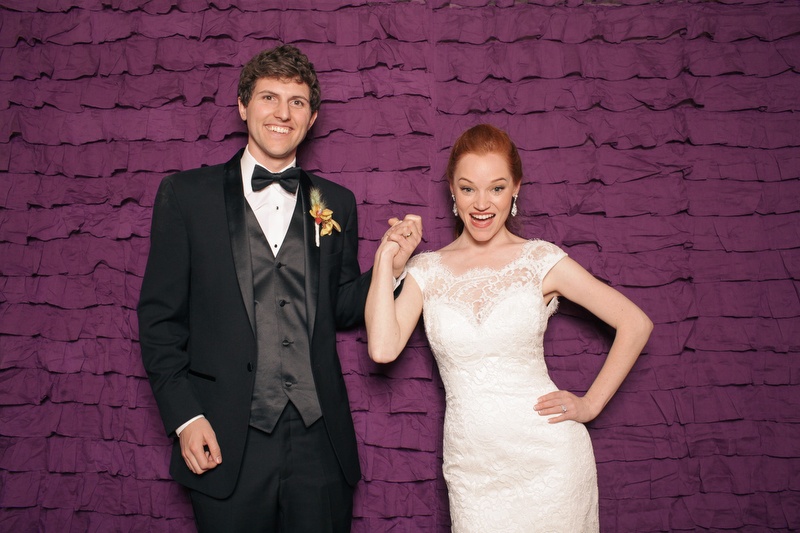 6. You can work part-time while keeping your job! Running a photo booth business is the best way to make money on the weekends.
7. If you're a stay at home parent, you never have to leave the house. This is the perfect business for a stay at home mom who wants to show off her business skills while spending quality time with her kids.  
8. You can work on a variety of events. From corporate gigs to lavish weddings, you get to decide.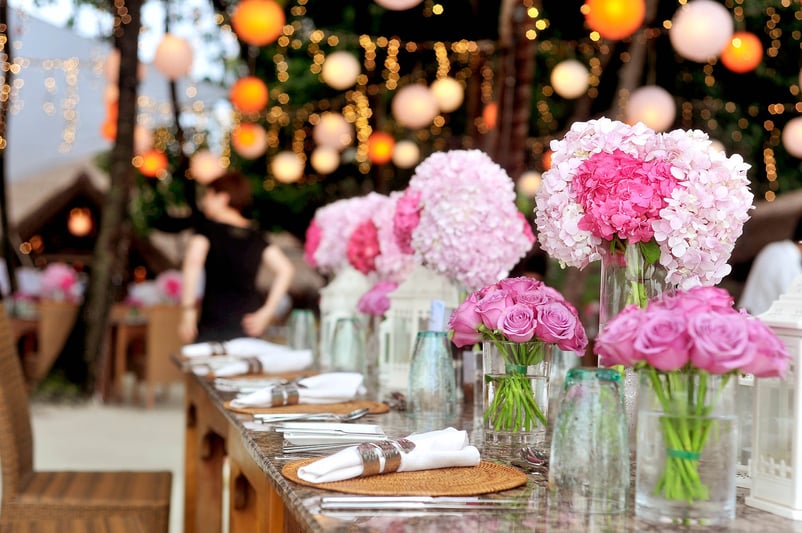 9. Let your creativity run wild. You can customize your photo booth experience to any event or theme. The more creative you are in creating an experience, the more successful you will be.
10. You can run your business as a solopreneur or scale it to as many employees as you wish! If you want total control, you have it. If you want to manage a skilled team, you can hire the best and lead them to success! Our team (pictured with spouses and Oliver) here is amazing, and you can read more about each of us on the about page.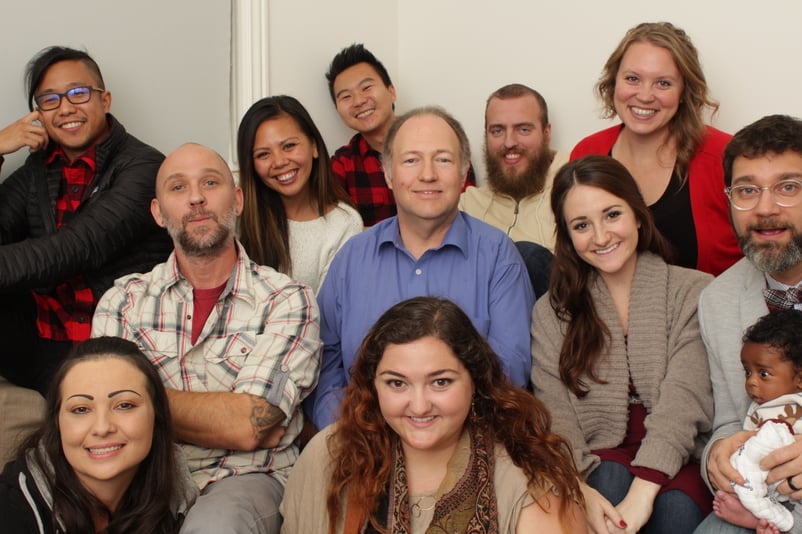 11. The start-up costs are low compared to franchises. Starting a submarine sandwich franchise can cost hundreds of thousands of dollars for the license alone!
12. You can create your own brand. Tri loves pink and wanted to be the Hot Pink brand. Try changing a franchise's logo to be pink.  
13. Photobooths are portable now. No more massive enclosures. What other business fits in the back of your sedan? A photobooth and a laptop and you're all set to work anywhere. You can fit as many people as you want into the picture, too.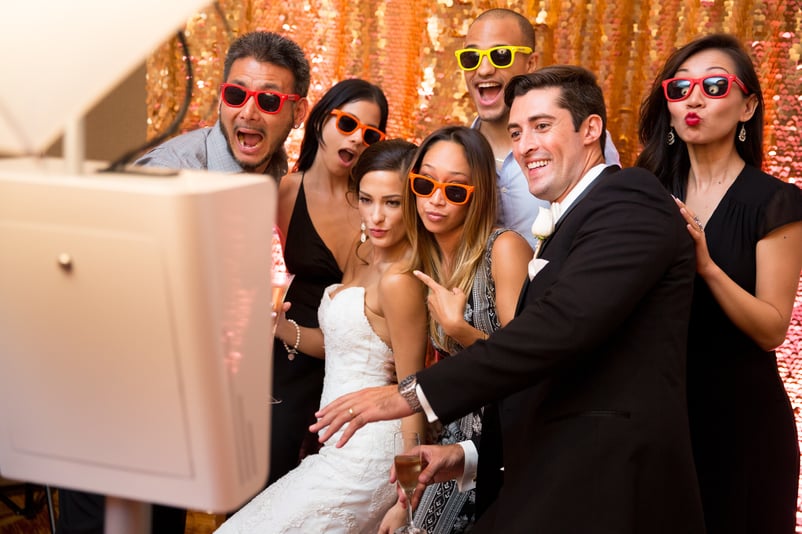 14. There is such a small barrier to entry with a photo booth business. All you need is a booth and a website. A website is something that you can get started in a few hours with our promotional resources. Hosting a site only costs a latte per month.
15. It's easy to learn how to operate a photo booth. Our educational videos can get you up and running before the booth even arrives!
16. There is no retail space needed. You'll never have to worry about finding and paying for an office. You can work from your house instead and save thousands a month.
17. Over 2.5 million weddings happen per year in America. There is plenty of potential work! This doesn't even count the incredibly high paying corporate gigs!
18. Starting a photo booth business allow you to officially be a business in the government's eyes--that means new business write-offs when you file for taxes. You can now deduct your cell phone, internet, website, photobooth, and even mileage! 
---
Want to learn more tips and tricks on how to have a successful photo booth business?
Check out our other blog posts and our 26-Episode Video Series where you can hear from real PBSCO Photobooth owners on how they've led their businesses to success!