Salsa App 1.8 Update: Face Masks, Beautification, and Print Templates!
Salsa's latest update, 1.8, is going to break open a brand new market for our photo booth owners.
Interested?
With gorgeous new 3D masks, glammed out beautification settings, and print templates to take printing to new artistic heights, Salsa app's latest is poised to bring you more success than ever.
Check out these features and hit us up with your selfies and group shots when you try 'em out!
Print Templates
What's better than printing one photo? Printing a lot of photos… in templates!
Now you can choose from an assortment of print templates, and use any of the easy to customize backgrounds and overlays along with it.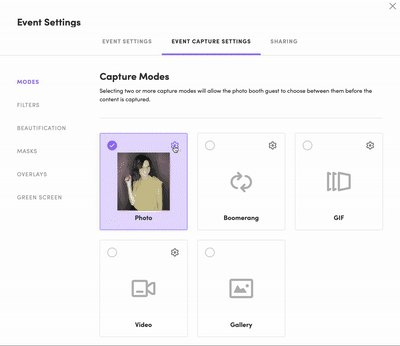 Face Masks
Who doesn't love trying on fake mustaches and puppy ears?
The face masks in Salsa app are fun, flirty, and hilarious - and they're a great group activity. Salsa will allow up to 4 faces to be tracked at once in one shot!
Beautification
Skin smoothening is a beautiful thing. Explore this and plenty of other face morph settings, and fine tune each of these features to get that perfect snap. 
Finally, beauty is in the eye of the booth holder.
Take a look at Amber's gorgeous glam session to see how the different features in Beautification can be increased or decreased depending on the look you are going for:

There are three different choices for our luxury beautification features you can impress your clients with:
Skin Smoothing - The aptly named skin smoothing allows you to smooth your skin. Choose the degree of skin smoothing applied by adjusting the slider.
Glow - Embrace your inner J.Lo and glow, baby, glow. This feature makes skin glow like the sun is hitting your face for a lit, radiant look. 
Beauty - Beauty is subjective, and we embrace human forms in all of their gorgeous varieties. With Beauty features, you can let your client choose the look they like best for their special event!  
Change your eye size to be larger or smaller. Adjust Face Width to create a wider face (and a bigger mouth), or leaner look. Face Length allows you to change the length of your face in whatever way works for you.
Whatever you do, just make sure to charge extra for the beautification feature. This is a luxury feature! 
AirPrint Settings

AirPrint
AirPrint is a feature built into Apple's operating systems that gives Apple devices the ability to connect and print to AirPrint-compatible printers via Wi-Fi.
Here's a breakdown of the new features added to Salsa's printing capabilities:
Enable Print button
If you want to give guests the ability to print right from a capture, turn on the Print button. This adds a Print option to the share icons displayed after a capture is taken.
Max Prints per session
This setting controls the maximum number of prints a guest can create. 
Max Prints of Event
This setting is useful for times when you have a limited amount of print paper at an event and don't want to run out, or when a client has budgeted for a certain number of prints.
Auto Print after each session
This toggle controls whether or not Salsa automatically prints a copy of each capture after it's been taken. 
These great new features are fun and built to increase your bookings, and we can't wait to hear how you're planning to build your business to the next level with Salsa 1.8.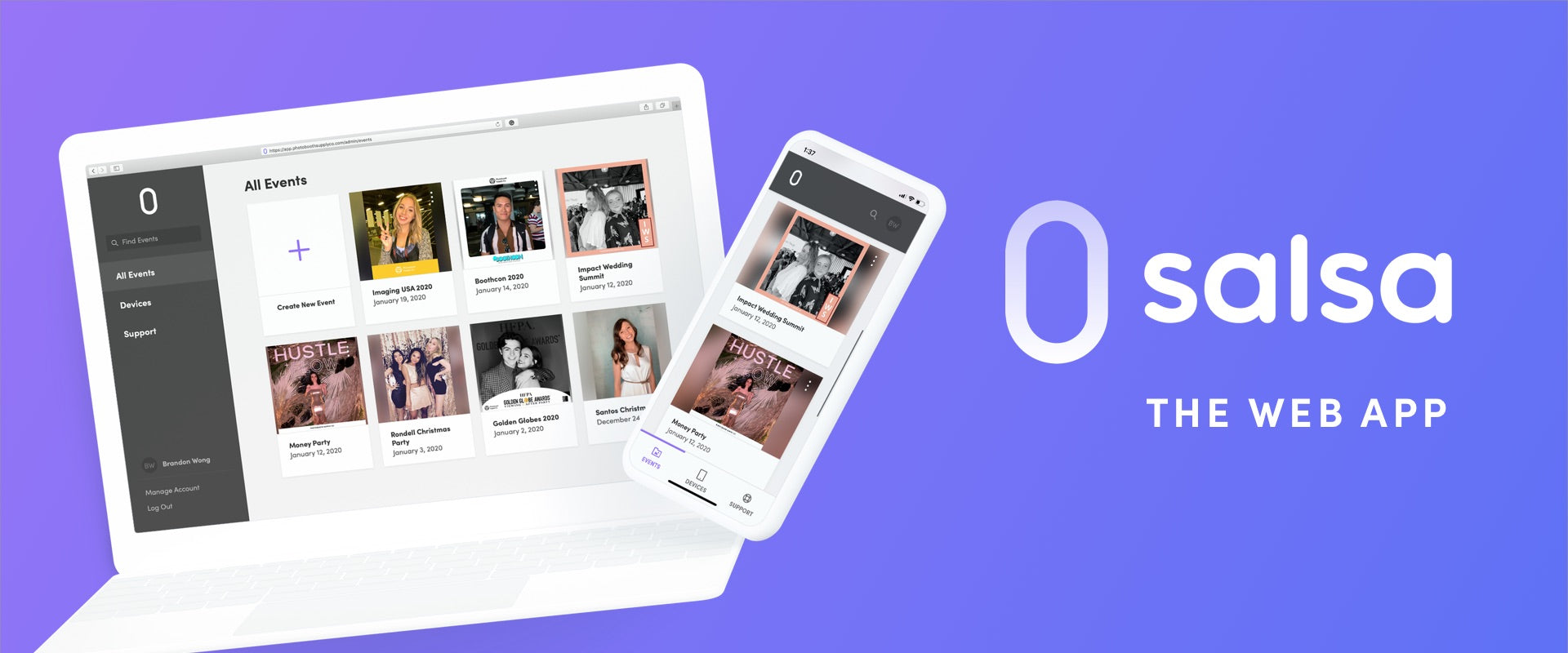 PBSCO is excited to announce the introduction of our brand new web app! Our web app seamlessly integrates with the Salsa booth app to give you total control over your events. With your computer or ...
Read more