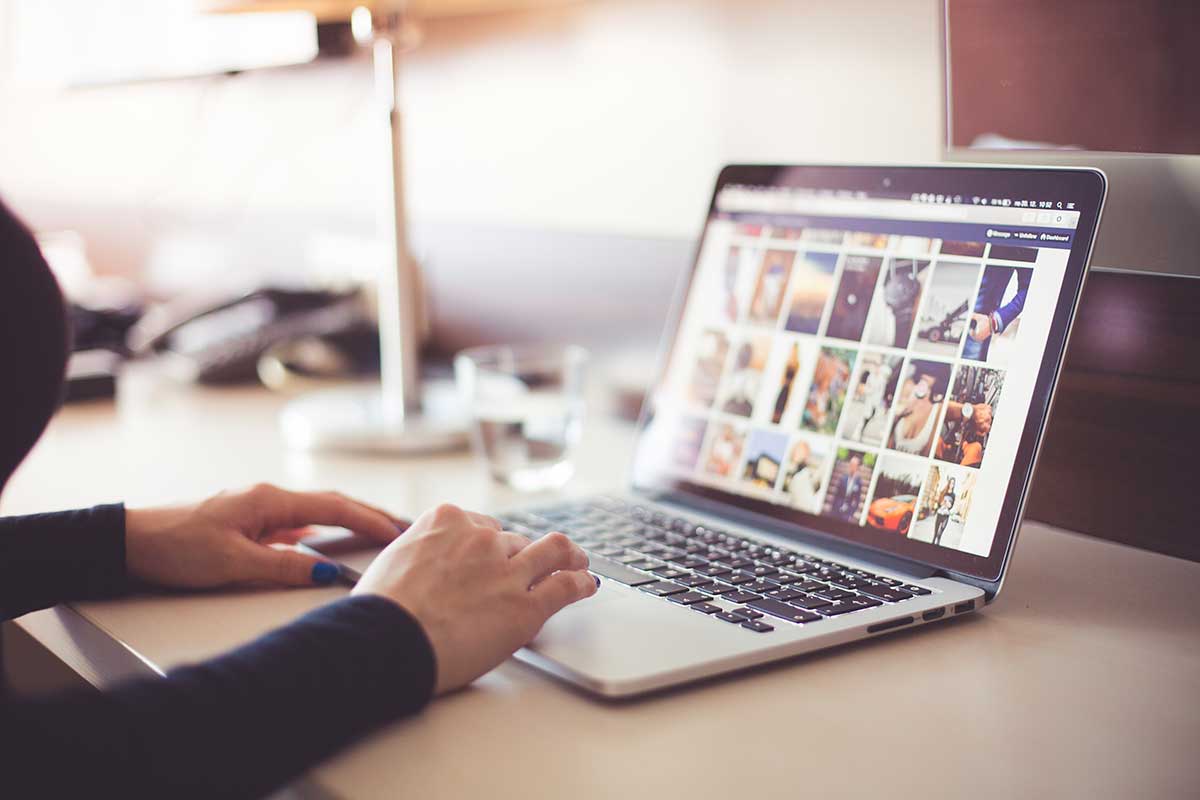 How to Create a Stunning Website for Your Business
Previously we had talked all about brand identity and the importance that branding makes for your photobooth business (You can read that article here). Now, it's time to talk about the importance of your online presence, specifically the website.
Websites are incredibly important and necessary if you want to be taken seriously. You cannot start a business with just an Instagram or Facebook page. Luckily, it's easier than ever before to create a website with tools like SquareSpace, Wix, or PageCloud. These platforms have amazing templates that allow you to drag and drop in order to create a beautiful website in minutes with no coding required.
If you still haven't picked up our amazing Salsa Photobooth, I wanted to mention that by being an owner you'll receive 40% off your first year of hosting with PageCloud as well as a free template. You'll also receive a ton of valuable marketing materials! This is an amazing deal thanks to our partnership with PageCloud and you should definitely take advantage of it.
There are three key areas you want to focus on for your website. Below we have a video where Brandon analyzes a bunch of different websites using these three steps.
Step One: What Do You Do?
When people come to your website, it should be very clear as soon as they land on your page what it is that you do and what your company is. If you're a photobooth company - say it! Don't get too crazy, don't start out by saying "we're memory creators," because that doesn't make it clear to people what your company actually does. Feel free to add those fun taglines to your page, make it your own, but make sure that you state that you're a photobooth company before anything else.
Step Two: Why Should They Stay?
If people land on your page, are they going to instantly click away? Hopefully not! You want them to stay there, scroll, and ultimately book with you. In order to do this you must give people a reason to continue looking. Make sure you offer lots of great content, amazing pictures, and more, but don't make it too overbearing. Too many words can actually deter people from staying on your site - nobody wants to read something long and boring. 
Step Three: What Should They Do Next?
Hopefully the next thing the visitor does is book with you, right? You can increase the likelihood of this immensely by making sure that it is easily viewed and accessible to book or, at the very least, contact you. Having call-to-action buttons on the top right of your menu bar that follow the visitor as they scroll through your page will ensure that it's always easy to do so. 
Add as many call-to-action buttons on your website as possible without being overbearing-
Key Pages You Should Have!
The services you offer - the different packages available
Gallery - showing images from events taken with the photobooth
Contact us - Email, phone number and social media
Main page - Majority of all information
Imagery:
Imagery on your website is very important. People are going to look at that and expect that kind of output from you. If you show just a random photo you've taken, people are not going ot be as inclined to book from you, even if it's top notch.
After you purchase a Salsa Photobooth, you will receive over 300 profesional images! These images are perfectly styled and include sample images from the photobooth including photos, boomerangs, GIFs, and more!
You're able to use these images freely on your website as you'll hold the license to use them commercially. If you have't made the jump and still don't own a Photobooth Supply Co. booth, we also offer a free eBook which contains a few photos featuring the Salsa Photobooth that you're able to use on your website. 
The reason you want to have beautiful, high quality images on your website is because, ultimately, people will book you based on that. When you post high quality photos, your customers will expect a high quality service and that's what people want! Plus, you're also able to charge more. 
Packages:
A lot of people ask whether or not you should be posting your prices online. One solution for this is listing a "starting at" price, as this will give your customers a general idea of cost, but also give you wiggle room for making changes depending on the needs of the client. Generally having three packages is a good idea as it gives your customers options, but it's not overwhelming.
The First Package:
A basic, entry level package. This could mean something like, digital only, no backdrop, no props, just one attendant and perhaps a max time span of two to three hours.
The Second Package:
This is the package you want the majority of your customers to book. This should be the package that has everything you really want to show off. Perhaps three or four hours, a backdrop, props, multiple attendants, "premium" backdrops (like our mermaid backdrops, for example!), etc. If you offer prints, this package would include prints as well. If you're digital-only you can upsell options like the live gallery or customization. Again, this is the package we want the majority of your customers to book!
One of our beautiful mermaid backdrops
The Third Package:
An astronomical package! This package should have everything you can offer. Custom screens, custom templates, custom backdrop, custom props ... that type of stuff and the price will reflect all that it offers! See, you want people to look at your packages and see a vast difference in the three. This shows that you offer variety, but it'll also drive most people to your mid-tier package, which is what we want!
Contact Email:
The last, but also incredibly important, part of your website is simple - it's your email! Now that you have a domain name for your website, make sure that you also get yourself a professional looking email address. Nothing throws red flags quite like seeing a Gmail, Yahoo or Hotmail email address. Keep it simple, something like "info@yourphotoboothbusinessname.com" 
---
Ready for the next step of 
Starting a Photobooth Business? 
Check out this article
here
where we go into detail about pricing your photobooth. Alternatively, download our 
free eBook
and read about these steps on the go!