Choose Your Package
Get everything you need to start your photo booth adventure
Salsa booths are currently shipping within 4-6 weeks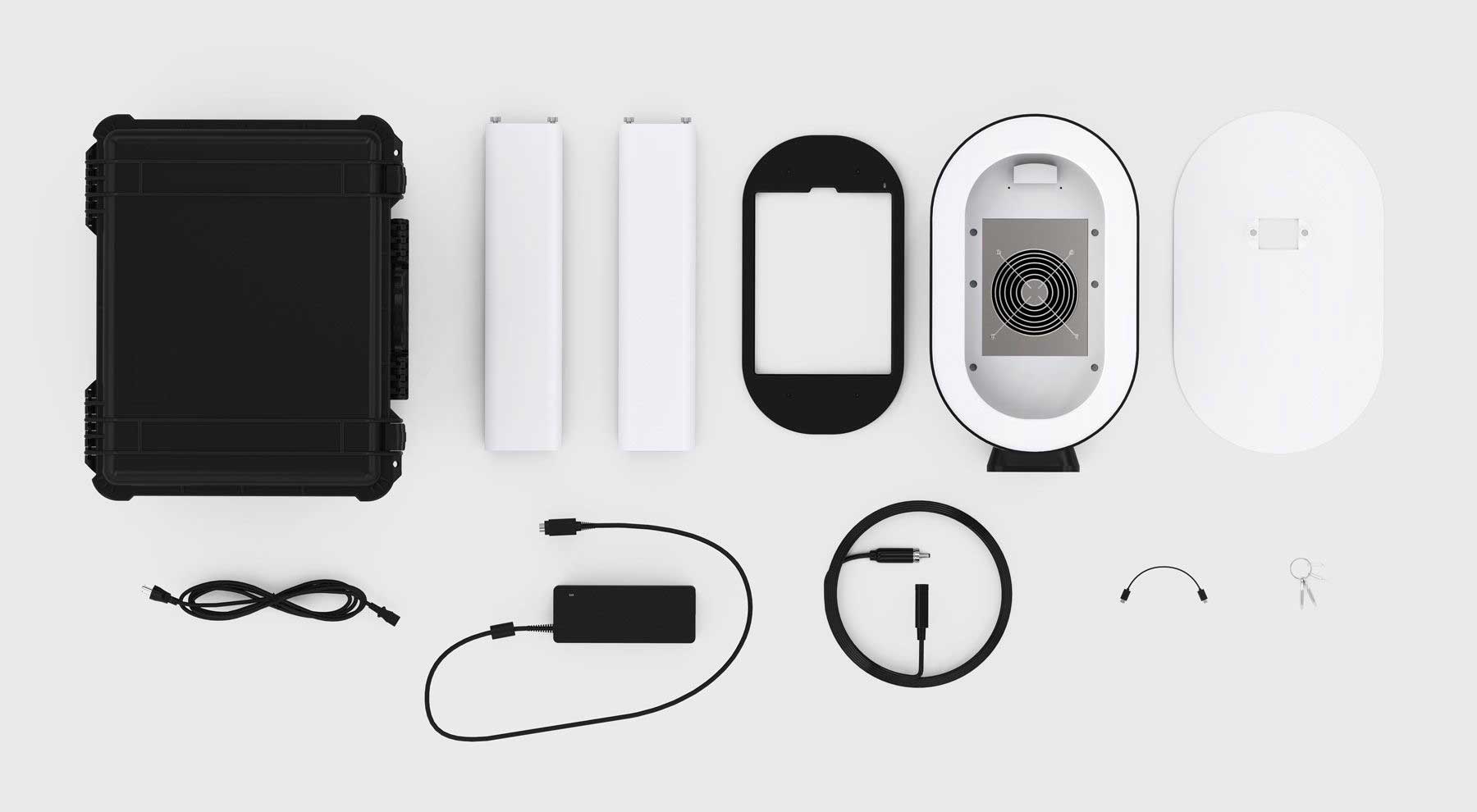 Photo booth
Salsa Photo Booth
2018 3rd Gen 12.9" iPad Pro Faceplate. Other faceplates can be purchased here
Custom Carrying Case
120V - 240V International Power Supply
Misc Tools
USB-C to USB-C Charger
Limited 1-year warranty
Success tools
Premium Marketing Materials to help you secure booking immediately.
Sample Contract to save money on lawyer fees
Expert Advice from event industry professionals to help you avoid common mistakes
Tech Support so you can learn how to profit quickly
Assembly Videos to train you and your attendants to be experts.
Tech specs
Total height

64"

Head height

21"

Width

12"

Pole width

5.5"

Pole height

20.75"

Case dimensions

24.5" × 19.37" × 12.22"

Case weight

19 lbs

Photo booth weight with iPad

37 lbs

Total combined weight

58 lbs

Operating temperature

32° to 90° F (0° to 32° C)

Operating environment

Dry and Shaded

Noise level

55 dB
We are here to help you be one of our successful owners
James was an officiant looking for ways to earn extra revenue. In two years, he made $66,000

Maria was able to book 5 events before buying her booth and finished her first year with 60 events

Zach quit his full-time job to pursue his photo booth business after it made $40,000 in 8 months

Kelsey is now doing over 100 events per year with her five booths. What started as a side hustle grew into a 90k/year business.

In 3 years, Mark and Swapna were able to pay off their six-figure student loan debt with their photo booth business

In 3 months of business, Jeffrey had made quadruple what he was looking to make.

Isabelle invested in 4 booths, allowed her to expand beyond weddings and into the corporate world.

Jessica 3X'd her photo booth investment and is now working with some of the largest companies in their area.

John was able to pay off his booth in a few months & now has a stable source of extra income.

Savannah ran a photography studio for 10 years, but wanted more income that wouldn't require a lot more time or energy.

Nicole thanks the quality and professionalism of the booth for giving her the high end clients she was after.

Maxwell's old booths had issues and were expensive to maintain. Salsa saved him money & allowed him to raise prices.
See how much you can make
Use our easy profit calculator to analyze search volumes in your area and see how profitable a photo booth business can be for you.